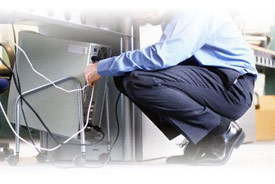 Backup From Anywhere – Laptops have officially outpaced desktop sales. With SOSRemote you can run a backup from anywhere: home, the office, or even the coffee shop.
Immediate Access to your Data – day, night, home or the office. Your data is accessible 24 hours a day.
Restore a Single File - recover from "mini" disasters such as accidental file deletion.
Full Restore on CD – for large restores order a restore CD for complete account retrieval
Versioning - return your data to a point prior to virus or other attack